Dear members,
From the 1st October you can begin renewing your membership for the year to 31 Oct 2017. Just log in to the members area either by clicking the members tab at
nzhgpa.org.nz
or by following this link
Join us
.
Please pay using the online options if at all possible. Payments sent by bank transfer or by cheque can be accepted but they create a lot of extra work for our administrator at a busy time so please avoid them.
The new membership cards will come with a QR code on them that links to your online public profile. This contains your ratings and membership expiry date. This card will be a permanent card and will not need to be replaced unless lost, stolen, damaged or you need an update to get new ratings added. It is important that you carry this card at all times when flying and produce it on request. A simple phone app will scan the QR code and allow anyone to verify the membership status and expiry date. Here is an example of how they will look.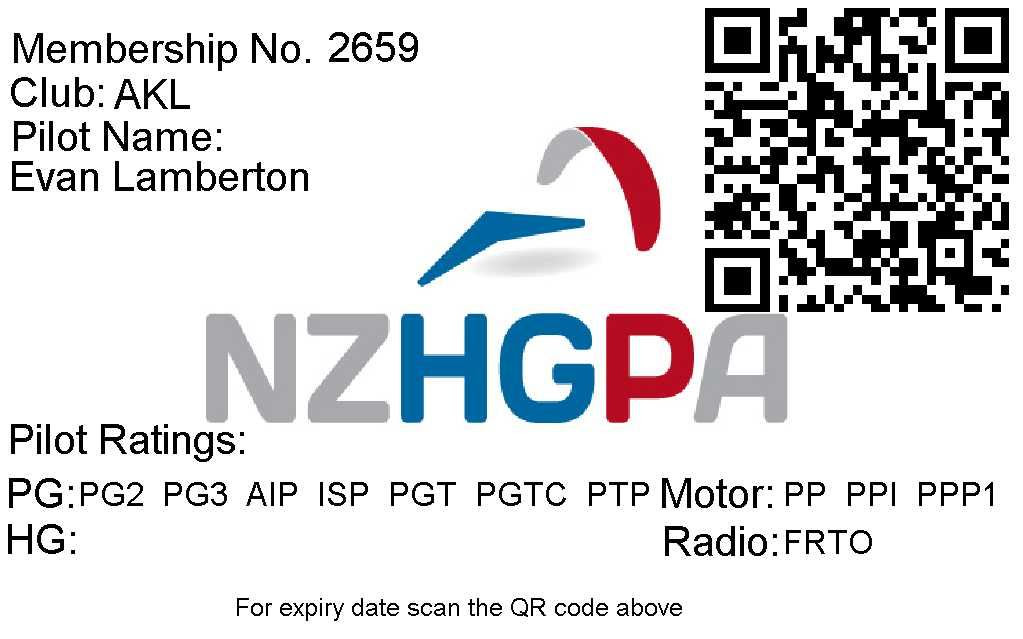 At the AGM held on the 17th September the club delegates and the executive voted for the following membership fees. Full member: $160 Early Payment discount applies until Oct 20
Other fees can be found here
Fees
.
Regards,
Evan Lamberton